Markeith Loyd was arrested this evening Tuesday, January 17, 2017.
He was taken into custody and secured with Sgt. Debra Clayton's Handcuffs.
Markeith Loyd was taken into custody at 1157 Lescot Lane, an abandoned home located a short distance from the home of the mother of Sgt. Debra Clayton.
According to Orlando Police chief John W. Mina, Markeith Loyd was not captured because of any tips received, but because of dogged, determined police work.
Per chief Mina, Loyd resisted arrest after initially surrendering after throwing out a glock with a 100 round drum high capacity clip and another gun.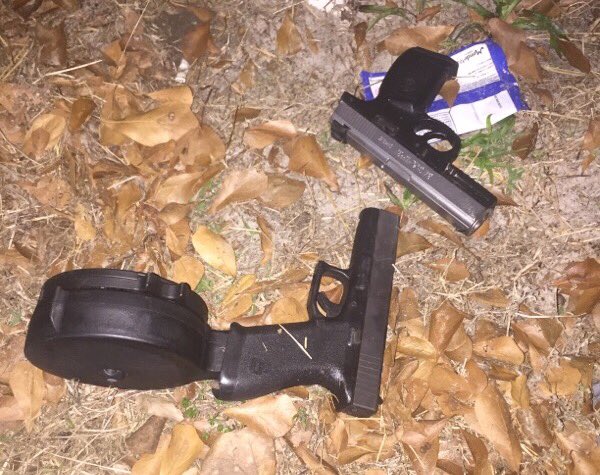 He declined to divulge what ultimately led to Loyd's capture, but advised that more arrests are forthcoming as they are aware of who he's been in touch with and who may have assisted him while he was on the run.
Sgt. Clayton, 42, died Monday morning January 9th after being shot and killed outside a Walmart by Markeith Loyd who was on the run for killing his pregnant ex-girlfriend Sade Dixon and unborn child.
A few hours later, Norman Lewis, a deputy first class with the Orange County Sheriff's Office, was killed in an vehicle accident while searching for Loyd.